This is a scheduled post, I posted this on 31 because I might not be able to make another chapter for this day. Welp.
And here's another gift, Thanks mate. I won't be saying what games I want because it's assasin's creed and I only have GT730 and amdA6.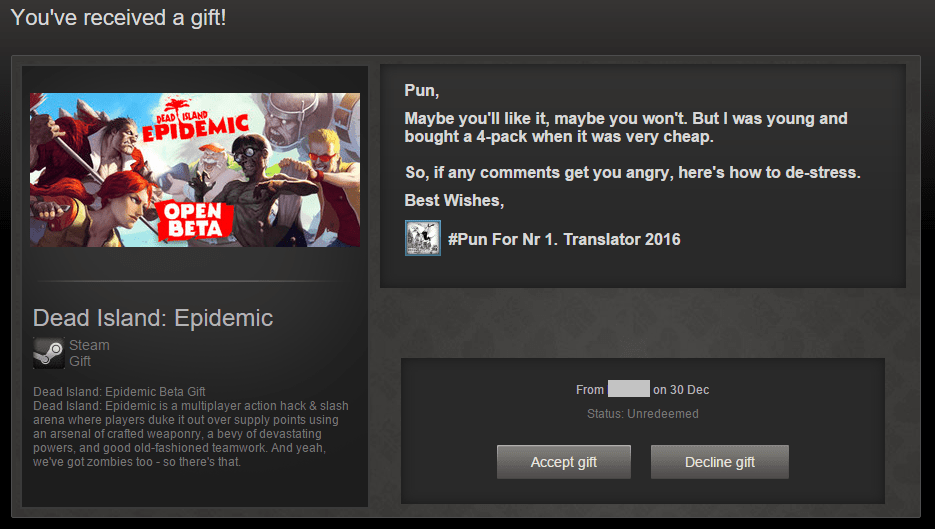 Yes, I did procure a Desktop, I loaned from my Father and I will pay >600$ in the span of a year.
Thanks dad, I love you. (Dad: you still have to pay me though)
What about you people? Did you say "I love you" on the people you love this year? Tell them!